How do we create a brands communication strategy?
MORE THAN... SOCIAL MEDIA
We build strong foundations on which we plan effective brand communication strategies. We arrange, verify and effectively combine actions in all channels. We achieve the assumed goals in a reliable and responsible way.
From concept through implementation to final results.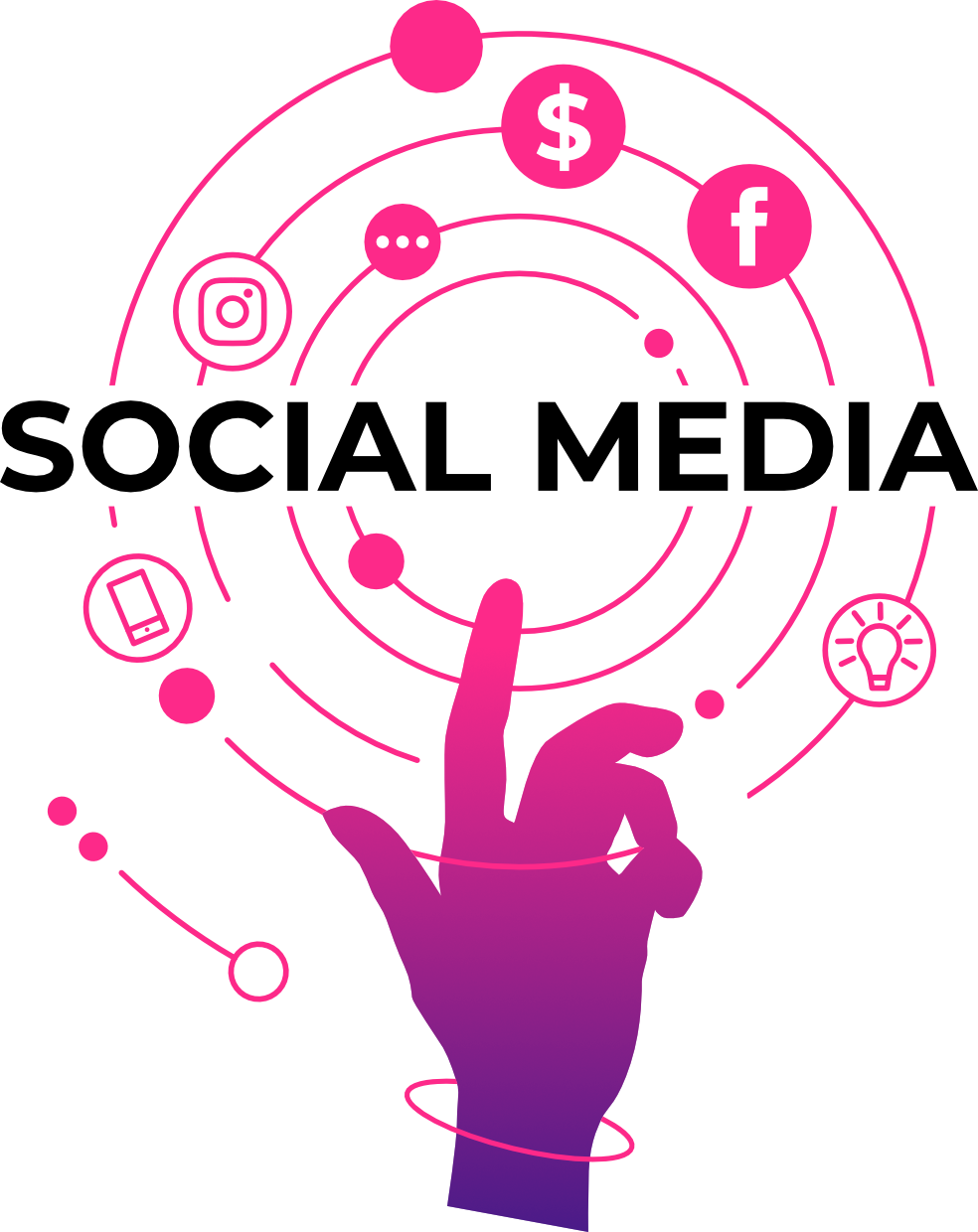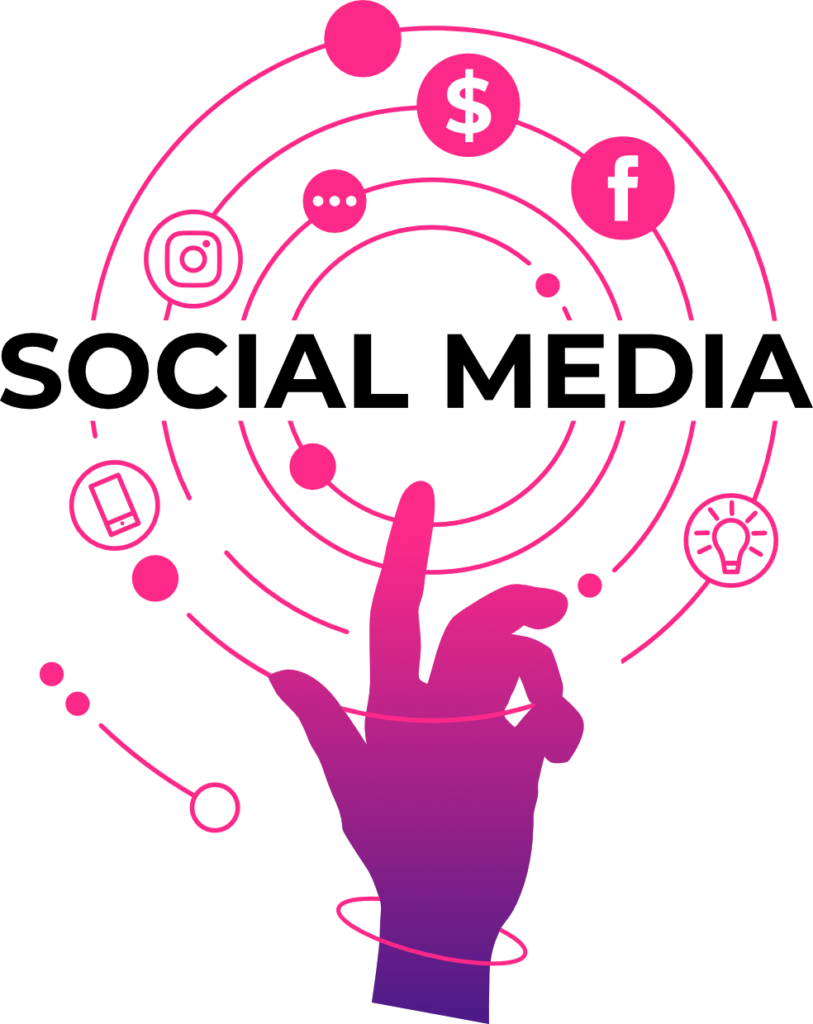 Goals and target audience
We analyze and verify assumptions. We tell you directly what can be successful, and what is unrealistic in our experience. We honestly define KPIs and clearly specify the target group.
Concept and visual creation
We build a communication concept. We create reliable characteristics of target groups and thematic baskets of publications tailored to the objectives.
Monitoring and development
We optimize the language and form of publications. We create content and a specific overtone of the message. We monitor each reaction of the users in detail.
The creative concept of communication on UHU brand profiles is a unique, engaging and humorous content tailored to a very demanding target group.
Extremely dedicated community of the brand.
Very high interaction rate.
Effective team of influencers
Use of RTMs.
Use of slang and youth language.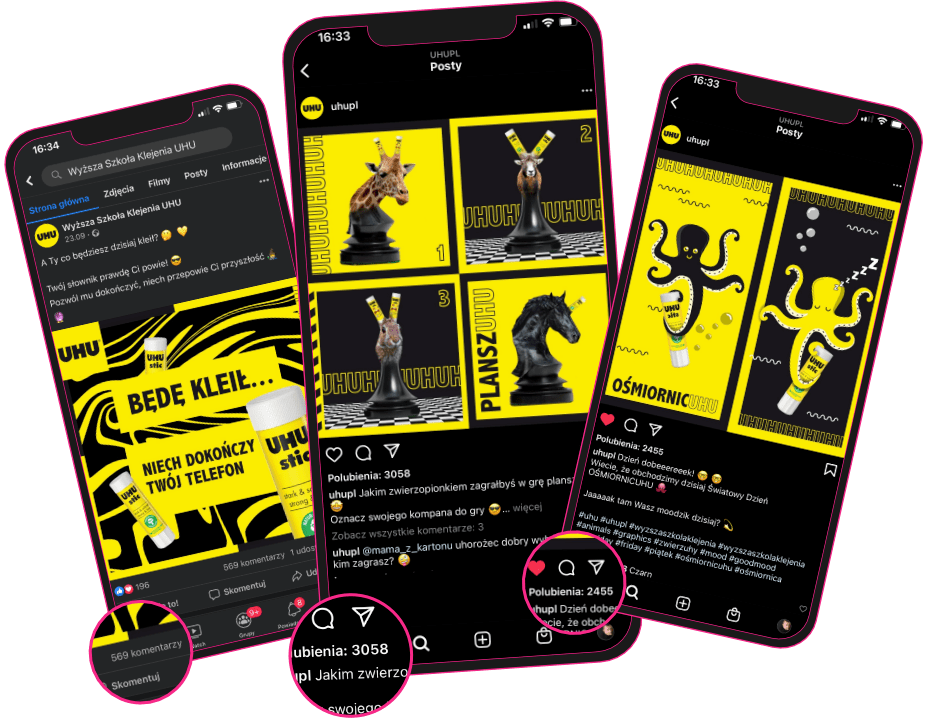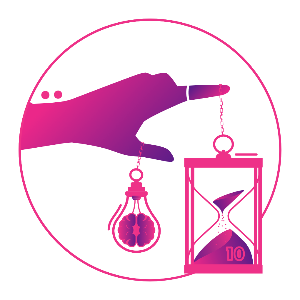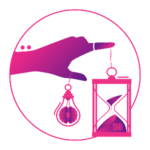 In a complete, comprehensive solution we have included the knowledge and experience of nearly 10 years of operation in the Social Media industry. During this time we have completed hundreds of advanced projects for dozens of brands.
Over 40 profiles in constant service, 90 active campaigns and always a dedicated team. I know how to do it.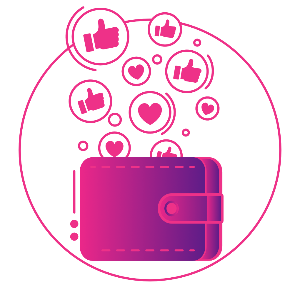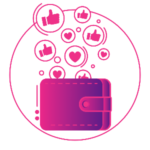 Our plans are optimized into one more favorable price. Connected channels, tools and activities. Everything you need to effectively communicate and promote your brand. Each of these activities individually would be more expensive, but thanks to optimization the plan is reasonable.
Our offer is also distinguished by a fixed price guarantee for the entire period of cooperation.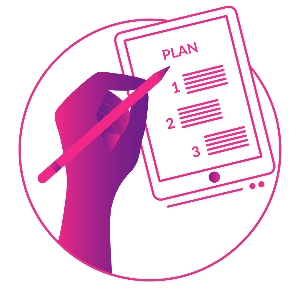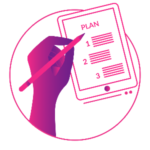 We don't sell unnecessary things. Social Media+ strategy brings together everything that is effective and necessary. We plan frequency of publications, amount of advertising budget to support reach, KPIs, reporting…
We will propose an optimal communication strategy for your brand.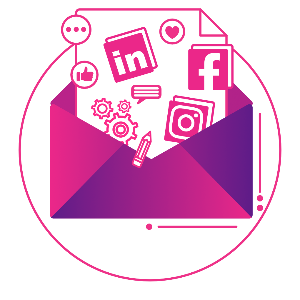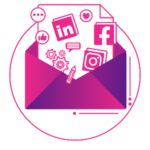 SocialMedia+ plans include in one price the full management of social profiles e.g. on Facebook, Instagram or LinkedIn.
In addition, a dynamic advertising budget for paid publication support is included in the offer. This budget is used directly to purchase ads.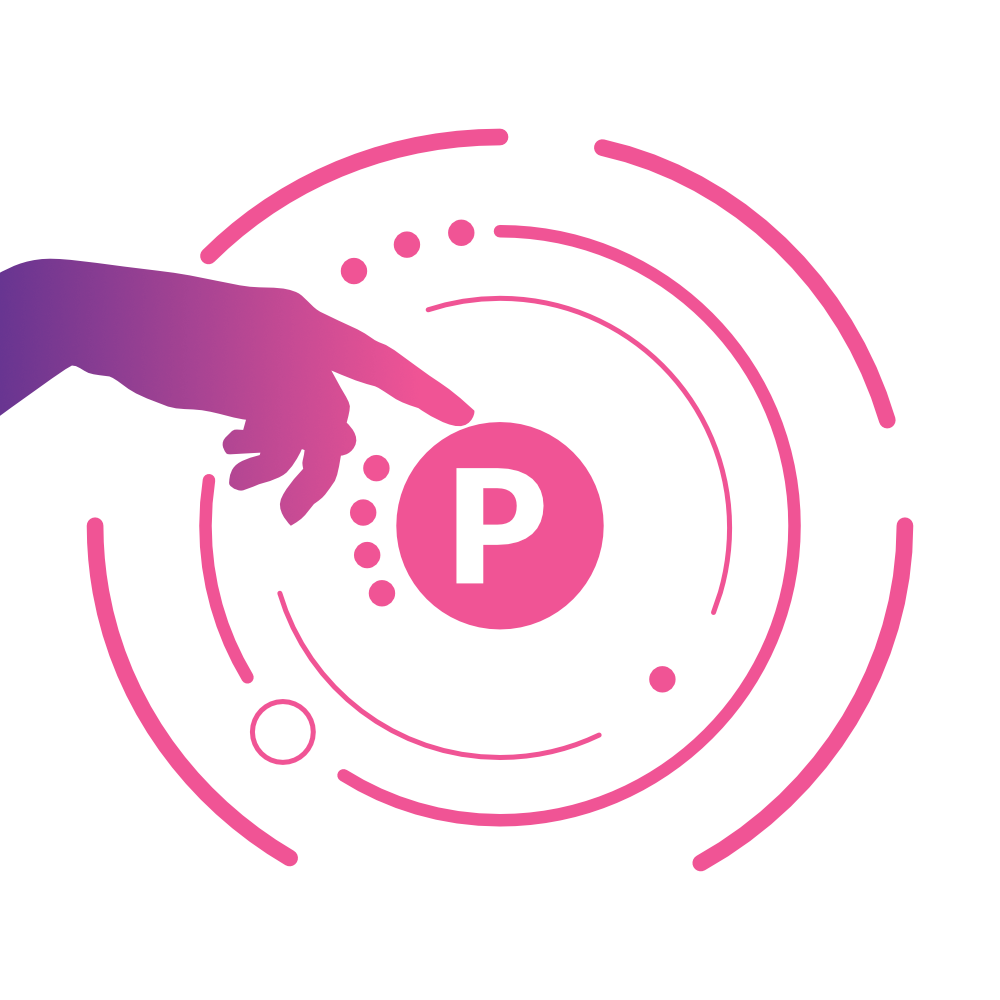 Intensive brand communication strategy in Social Media.
The solution is optimal for brands that want to interact with fans in an advanced way based on unique content.
The profile publishes with great frequency. Unique content is created thanks to dedicated Lifestyle photo sessions. Additionally, we establish and maintain close contact with fans of the brand through extensive Livestory publications. The profile reacts vividly to the current social and economic situation in RTM posts. The plan is ideal for FMCG brands and Beauty industry, among others.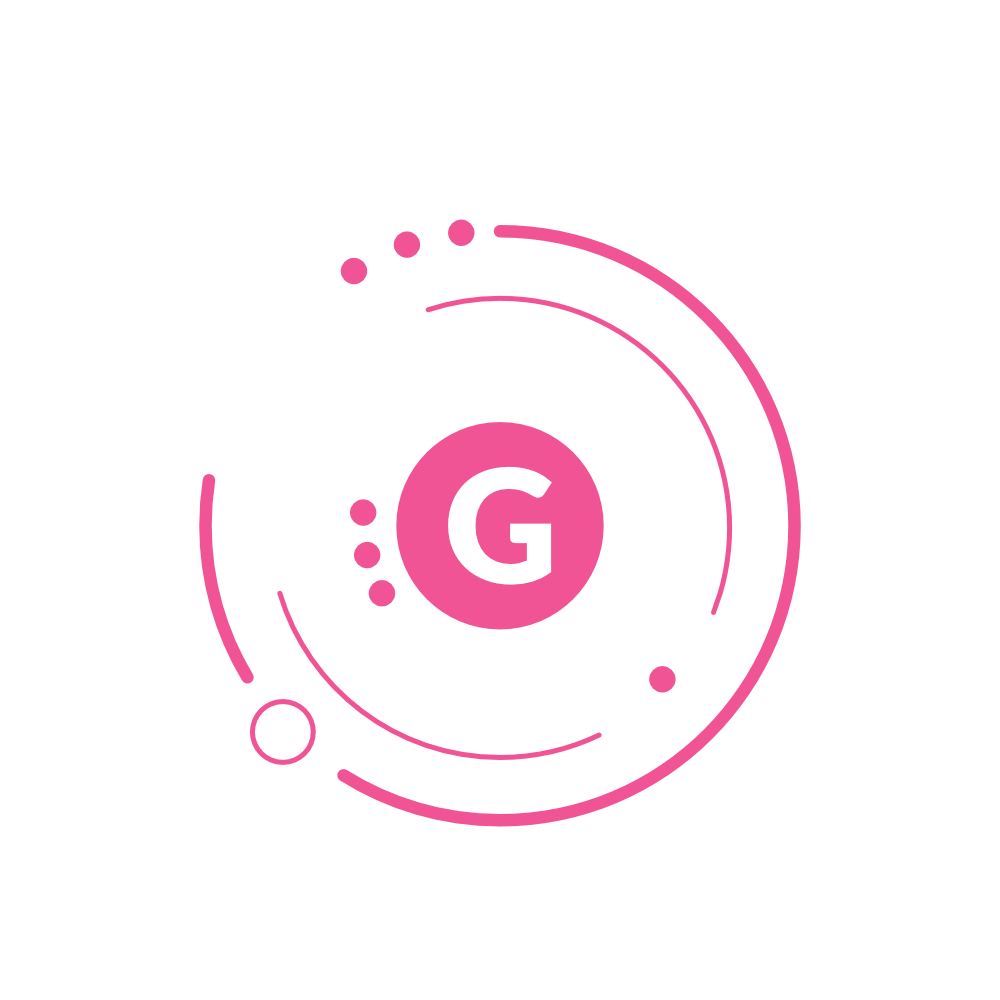 Expanded brand communication strategy in Social Media
Optimal plan for brands planning expansion in the network. Allows you to build strong long-term relationships. 
The package includes a profile audit and additional tools increasing brand fans' engagement. Livestory publications engage the target group. The achievement of goals is facilitated by the measurement of KPI effectiveness, and RTMs allow you to keep your finger on the pulse.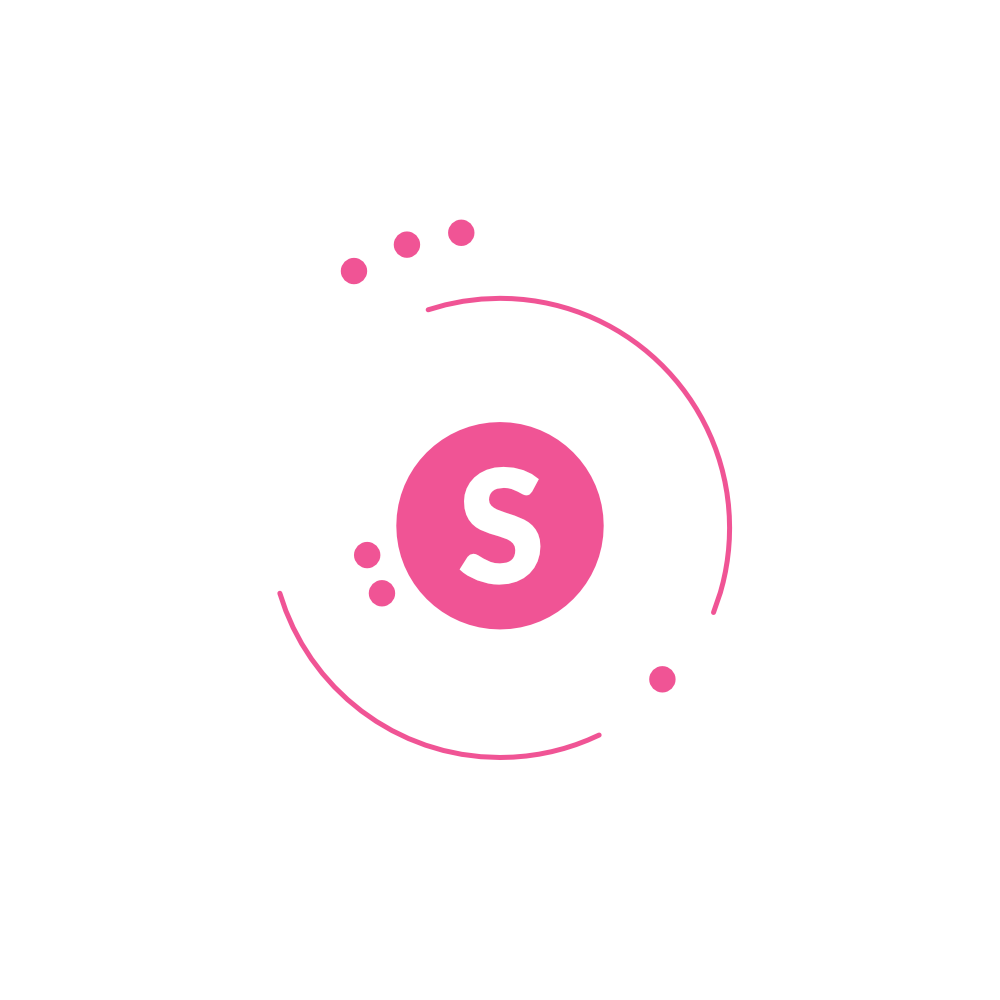 Moderate brand communication strategy in Social Media
Everything you need for a smooth basic operation. Multiple activities in one beneficial action plan.
The scope of the plan includes all relevant activities necessary for modern and planned communication with the brand community. A good basis for further broader activities. In the plan: communication planning and audit, optimization and full coordination.
We have built an engaged community of over 80 thousand new fans on Instagram for the Golden Rose brand.
During 18 months, we took over 500 unique photos and replied to over 20 000 comments. We also created more than 50 creative publications (animations, videos, contests, etc.) engaging thousands of fans of the brand.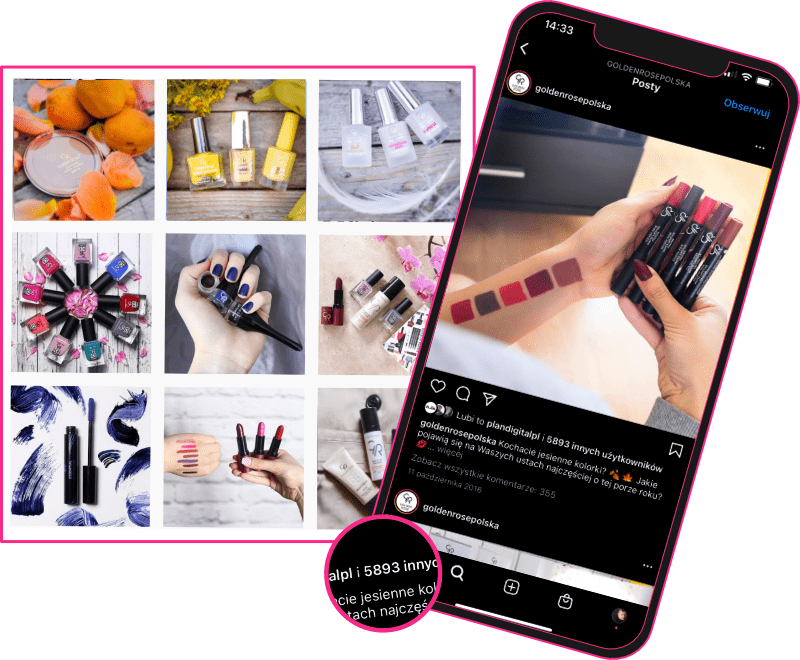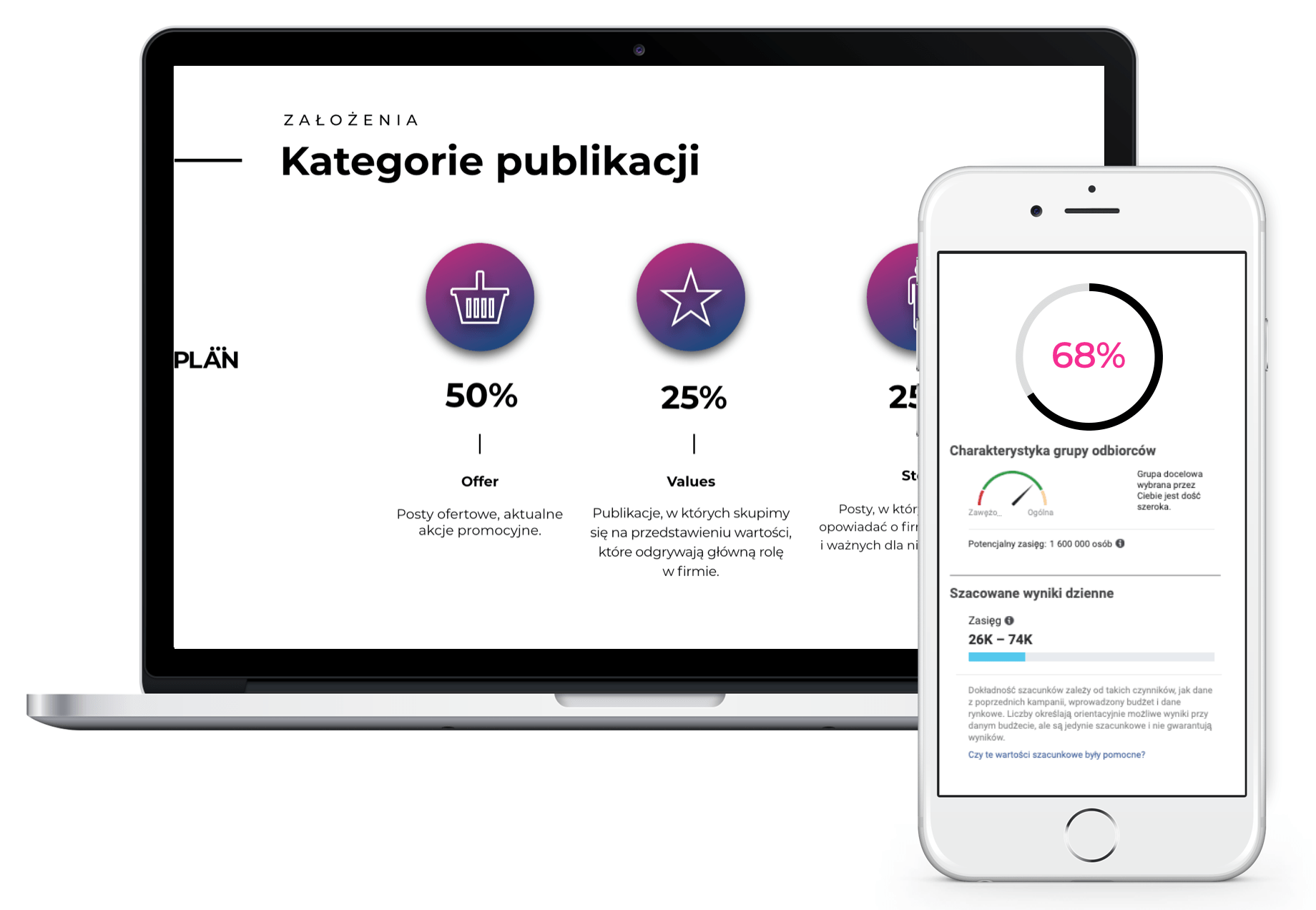 We plan all publications according to the optimal proportions: image content, sales content, interactive… Each piece of content is designed in detail according to the brand's communication objectives and the rules of each channel.
Verification and publication of posts is done through an individual publication system. Full security is provided by a three-step verification of each published content.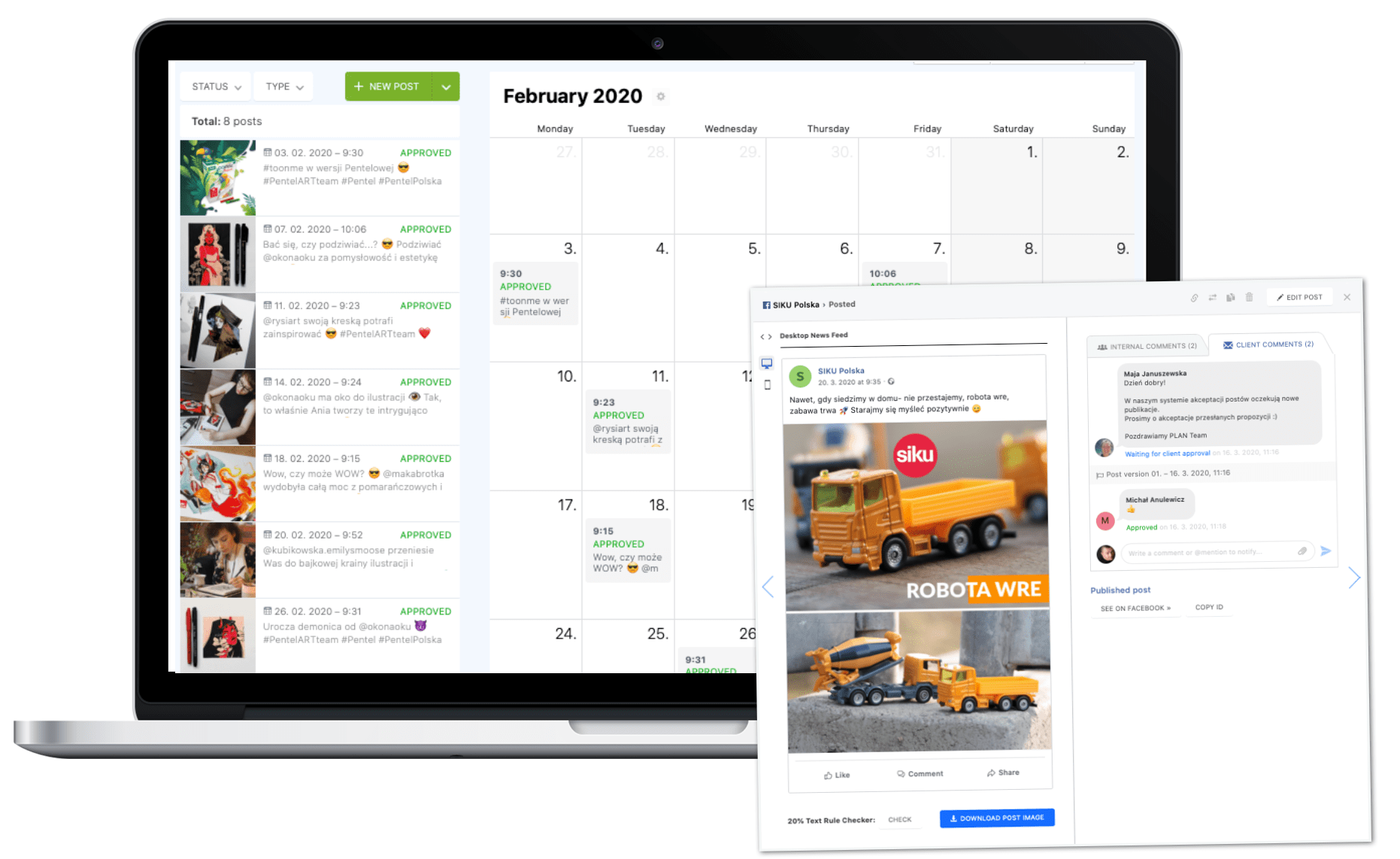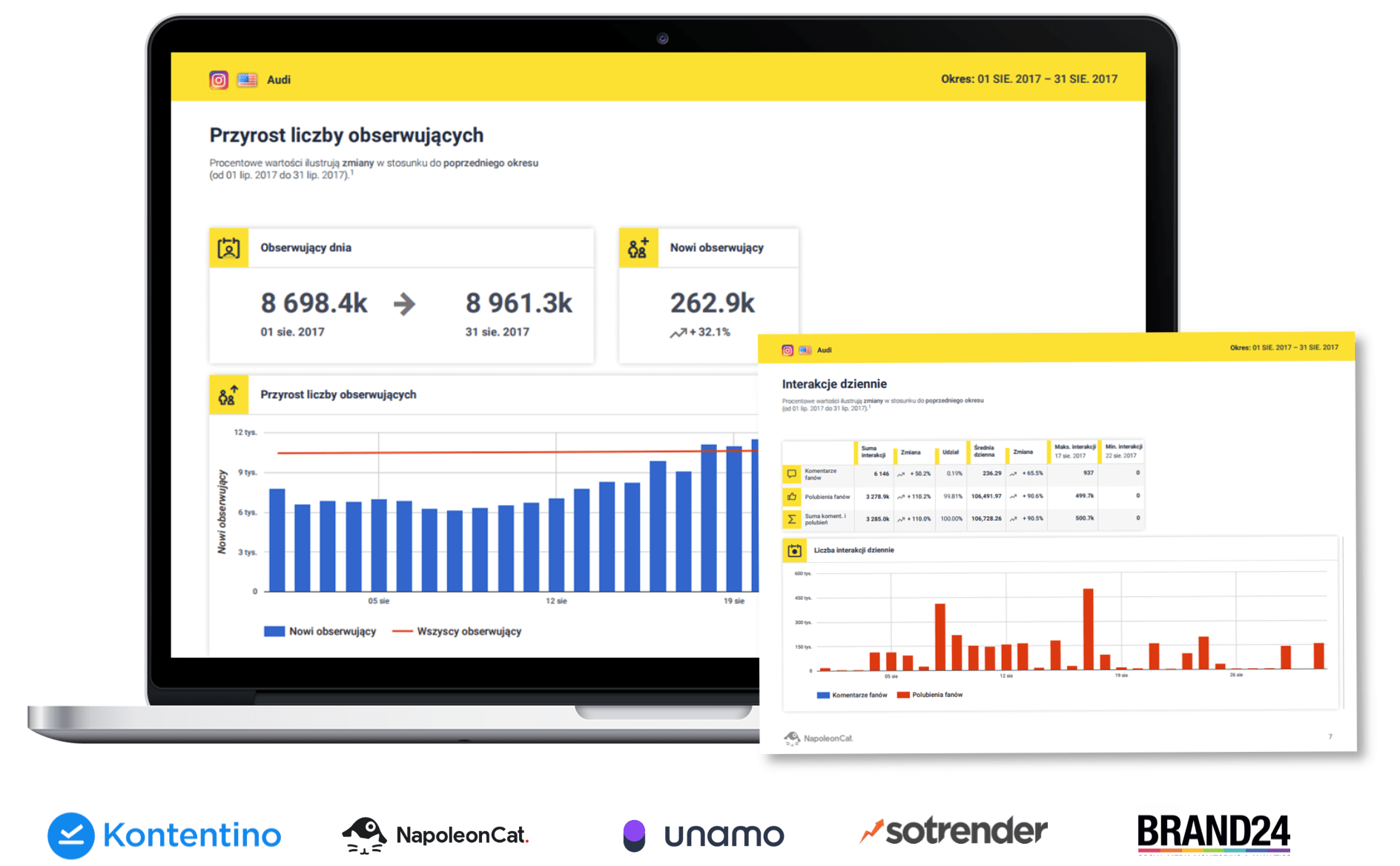 We use only proven and reliable analytical tools. Each profile is monitored by at least two tools analyzing in real time each activity on the profile 24 hours a day.
Efficiency and optimization
We build a detailed promotional support plan. We optimize campaigns and minimize costs by using advanced rate shaping algorithms (Facebook Ads, Instagram Ads, LinkedIn Ads). In planning and implementation of all activities we take into account the principles of SEO, SEM, SXO.